In questo nuovo post vogliamo scrivere della bella e articolata mostra sulla storia della Rinascente di Milano, R100 RINASCENTE STORIES OF INNOVATION (Milano, Palazzo Reale 24.05_24.09.2017). Undici sale di Palazzo Reale allestite per raccogliere la storia di un simbolo della Milano che si è affermata come motore economico dell'Italia postunitaria.
La Rinascente festeggia i 100 anni del suo nome, ideato da Gabriele D'Annunzio su commissione di Senatore Borletti, che acquistò i grandi magazzini Bocconi nel 1917, promuovendone la rinascita. La mostra si articola in un percorso tematico dedicato agli ambiti in cui l'azienda milanese ha dimostrato una straordinaria capacità proegettuale e realizzativa, la storia della crescita della Rinascente dal 1865 ad oggi. Di seguito i temi delle sale:
01. Timeline 02. Marcello Dudovich e la nascita della cartellonistica pubblicitaria 03. cataloghi e giornali aziendali 04. il grande magazzino nel cinema 05. l'architetture del grande magazzino, gli allestimenti esterni e interni, gli eventi 06. la società dei consumi nell'arte 07. la stagione d'oro della nuova grafica 08. la Rinascente e la nascita del prêt-à-porter 09. il Centro design della Rinascente 10. il Premio Compasso d'Oro 1954-1964 11. lo scenario futuro.

La Rinascente is celebrating the centennial of its name, devised by Gabriele D'Annunzio commissioned by Senatore Borletti, who bought the Bocconi department stores in 1917 and breathed new life into them. This exhibition follows an articulated thematic path dedicated to the areas where the firm has shown its extraordinary ability to conceive and achieve:

01. Timeline-The history of La Rinascente from 1865 to the present day 02. Marcello Dudovich and the rise of advertising posters 03. catalogues and house organs 04. the departement store in the cinema 05. the department store's architecture and designing internal and external displays and events 06. the consumer society in the arts 07. the golden age of new graphic design 08. la Rinascente and the rise of prêt-à-porter 09. La Rinascente's design centre 10. the birth of the Compasso d'Oro Award 1954-1964 11. Futur scenarios.
01 I pannelli illustrano l'evoluzione di milano in città moderna e cosmopolita.

01 The panels illustrating milan's evolution into a modern, cosmopolitan city.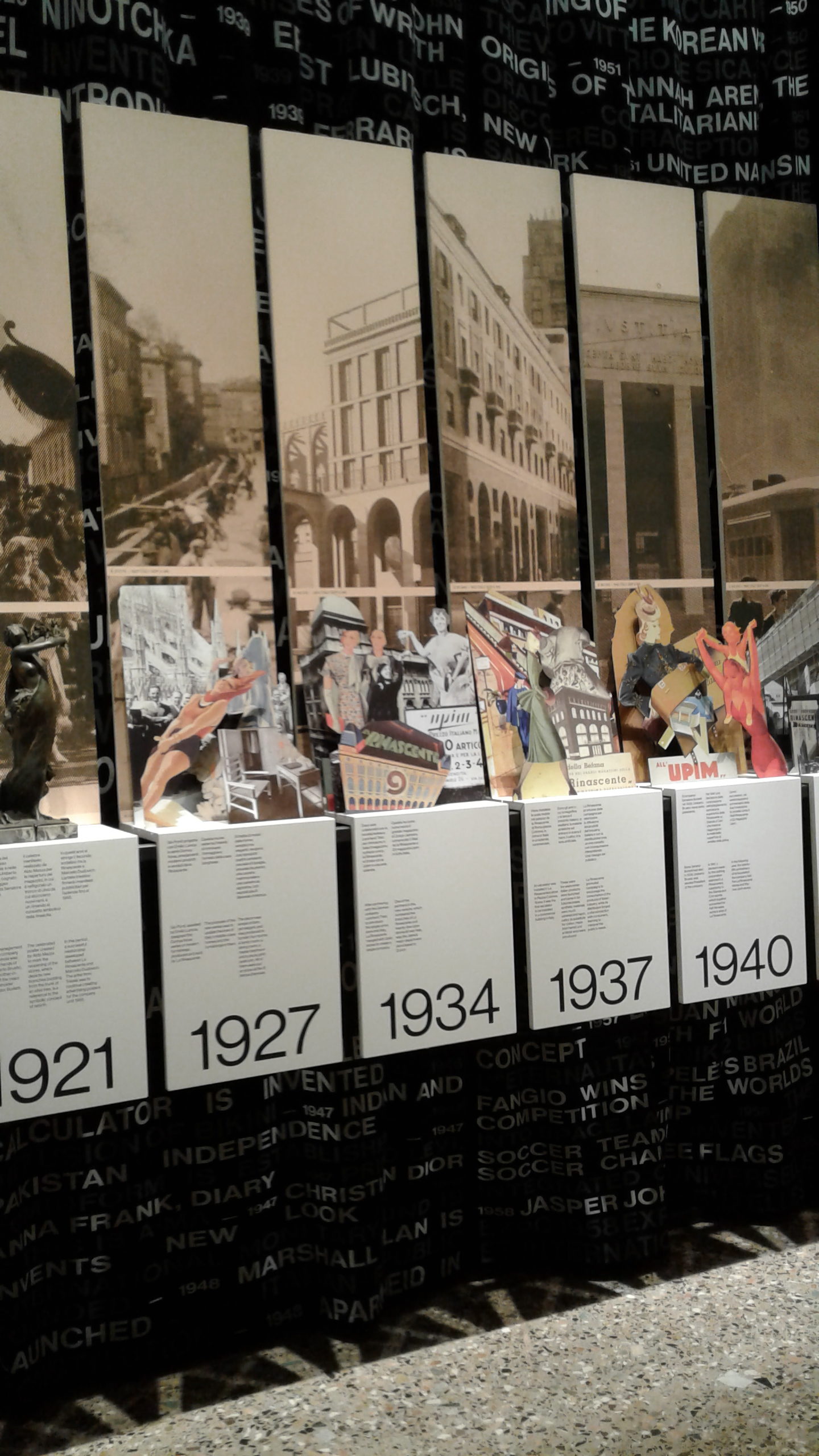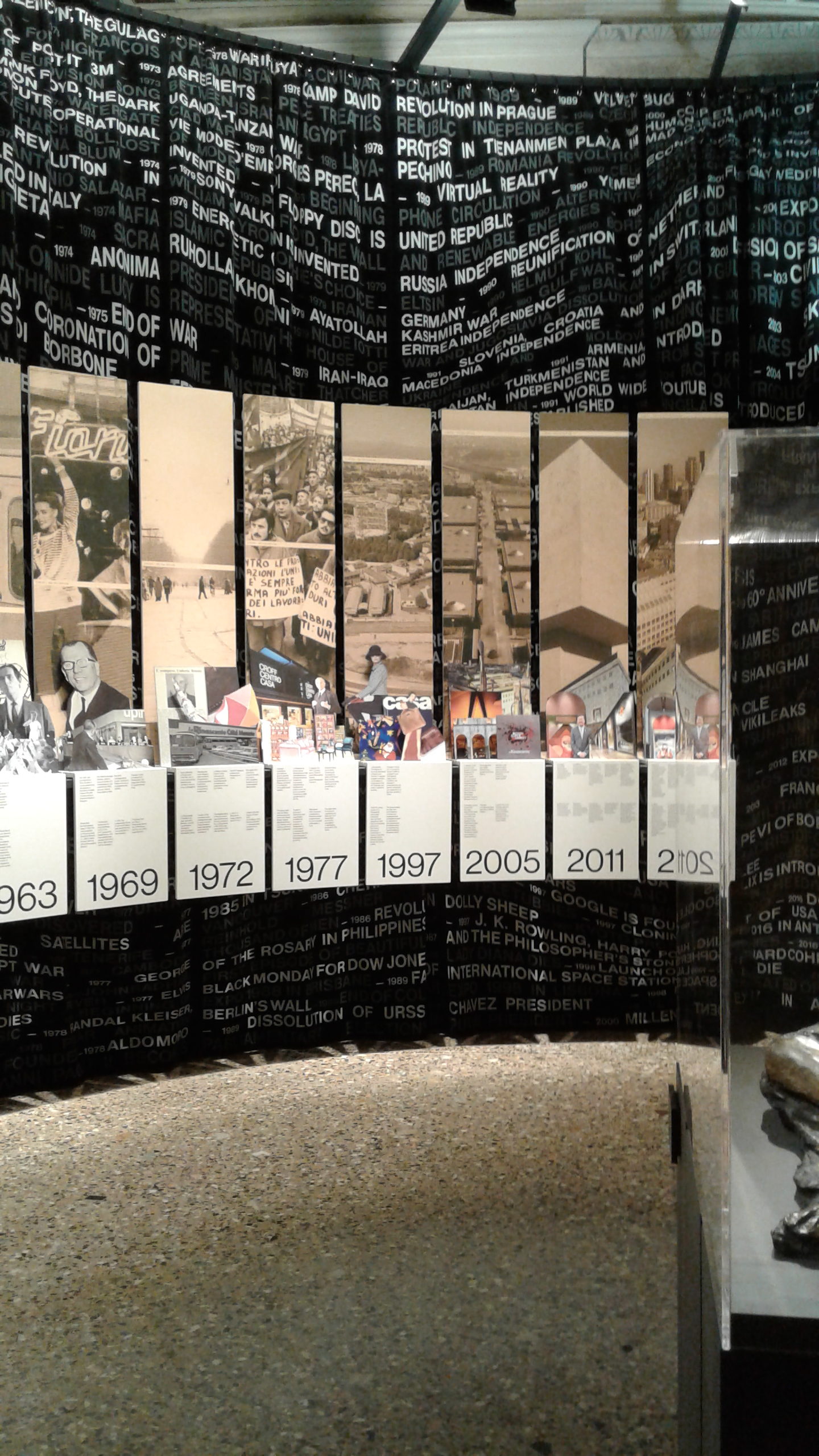 02 L'archivio della rinascente (http://archives.rinascente.it). la proiezione su uno schermo circolare offre una ricca selezione di queste immagini preziose che ripercorrono la storia della rinascente e dei suoi protagonisti.

02 Rinascente has reconstructed its history and identity by delving into public and private archives (http://archives.rinascente.it). THE PROJECTION ON A CIRCULAR SCREEN OFFERS VISITORS A RICH SELECTION OF IMAGES COVERING THE ENTIRE HISTORY OF LA RINASCENTE AND THE PEOPLE WHO MADE IT HAPPEN.
03 A parete un montaggio di fotografie, schizzi e bozzetti di dudovich mostrano il percorso creativo dell'artista.

03 THE PHOTOGRAPHS, PREPARATORY DRAWINGS AND SKETCHES BY DUDOVICH ON THE WALL ILLUSTRATE THE ARTIST'S CREATIVE PROCESS.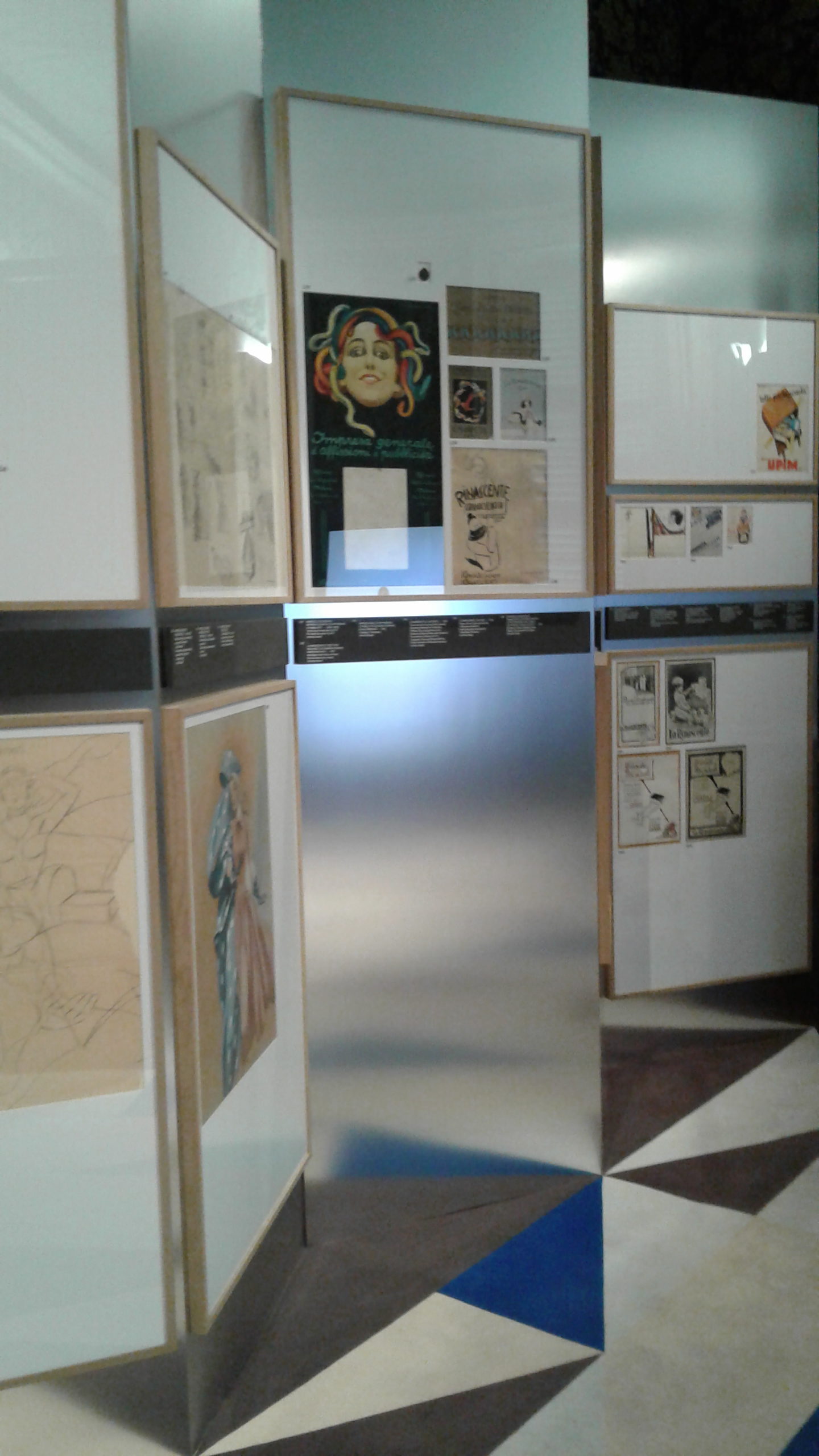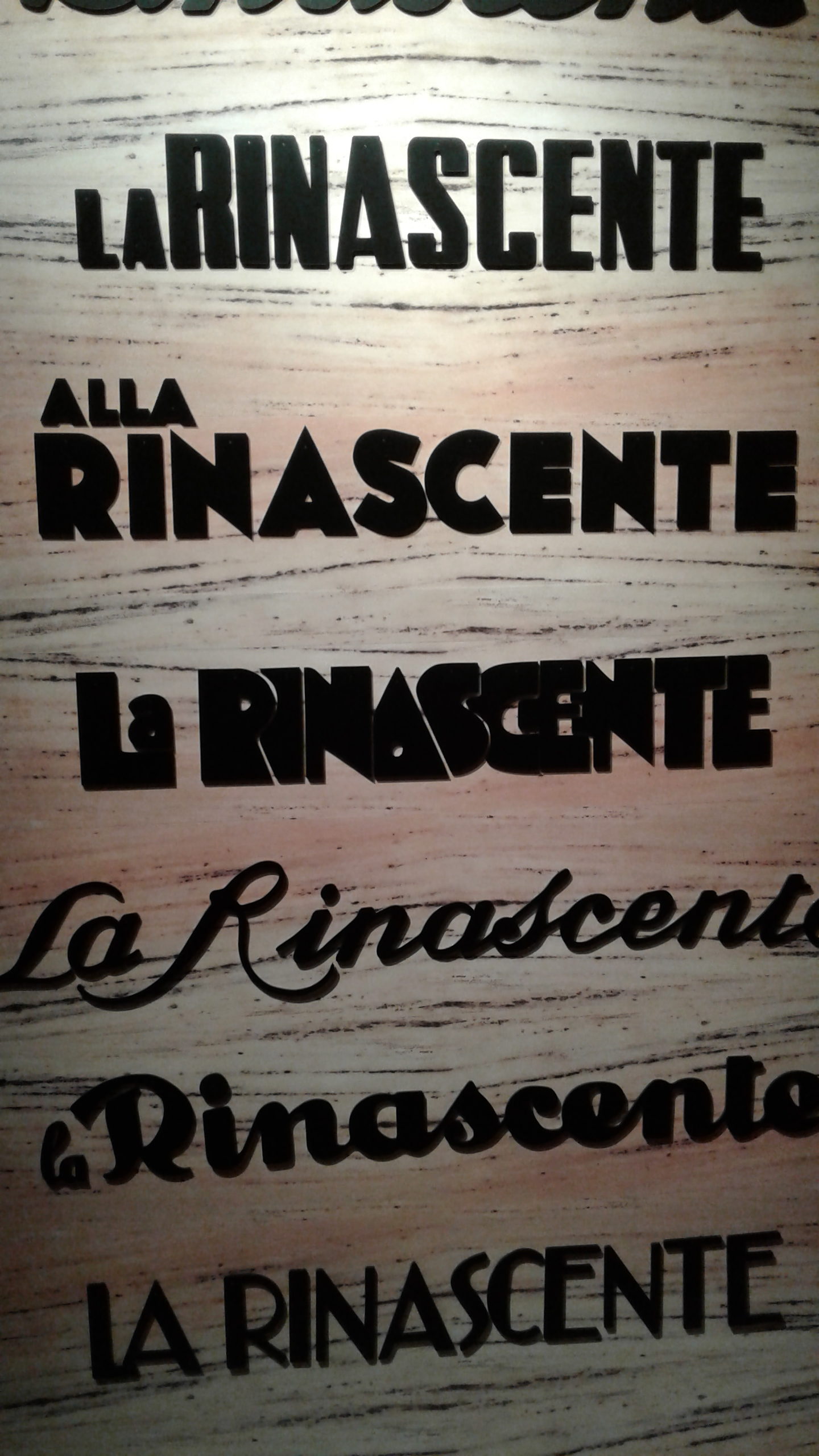 04 Un grande libro consultabile riproduce tutti i fascicoli dell'house organ digitalizzati e pubblicati nel sito rinascente archives.
04 A LARGE REFERENCE BOOK REPRODUCING ALL THE ISSUES OF THE HOUSE ORGAN HAS BEEN PUBLISHED IN THE RINASCENTE ARCHIVES WEBSITE.

05 Il cinema e la rinascente. vicende comiche, romantiche e drammatiche accadono tra le vetrine e i reparti della rinascente. il magazzino milanese diventa la perfetta  scenografia per raccontare storie quotidiane di donne e uomini, clienti e dipenedenti, poveri e ricchi.

05 COMICAL, ROMANTIC AND DRAMATIC TALES UNFOLD IN FRONT OF LA RINASCENTE'S DISPLAY WINDOWS AND IN ITS DEPARTMENTS: STORIES ABOUT MEN AND WOMEN, RICH AND POOR, CUSTOMERS AND EMPLOYEES.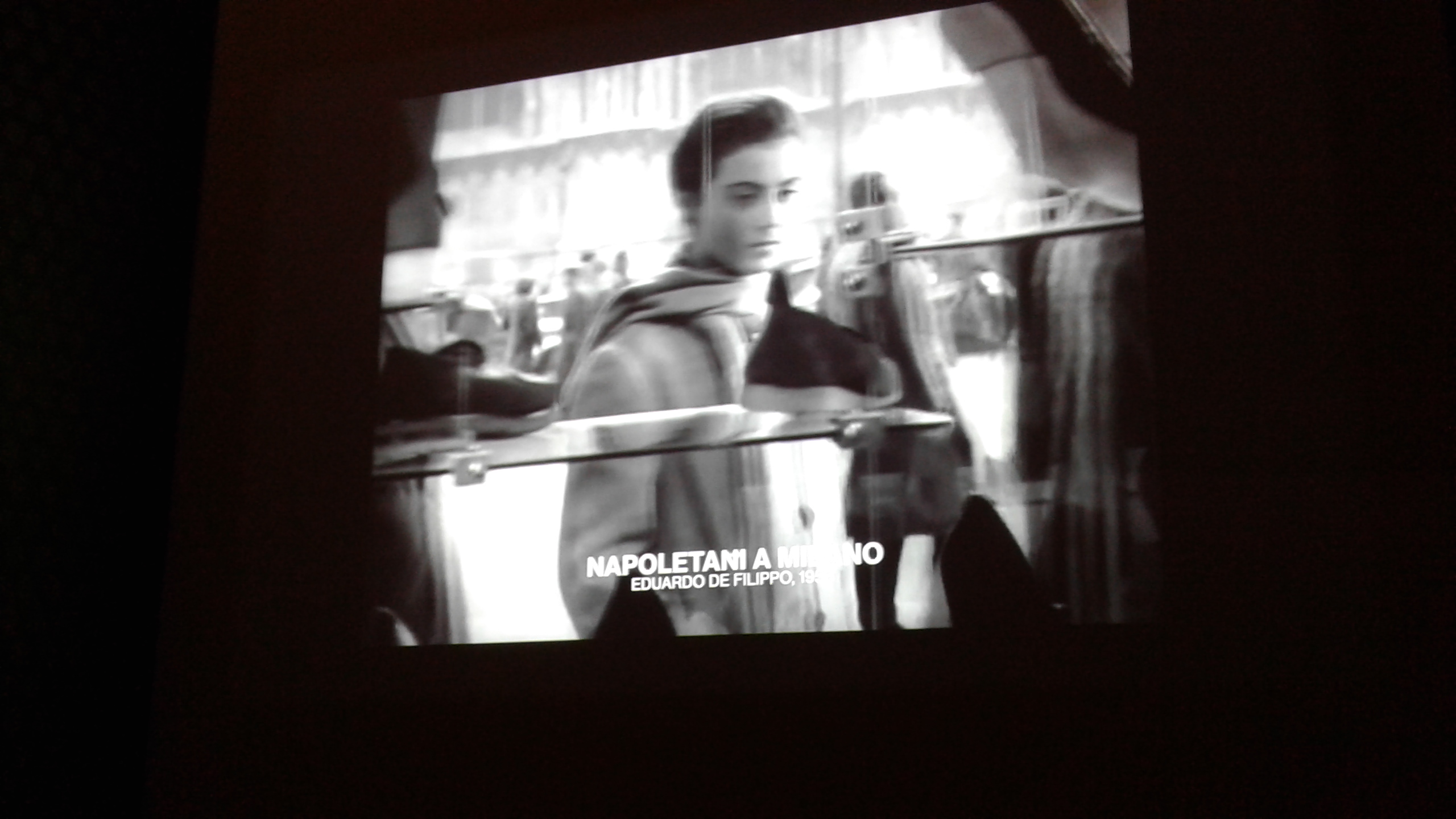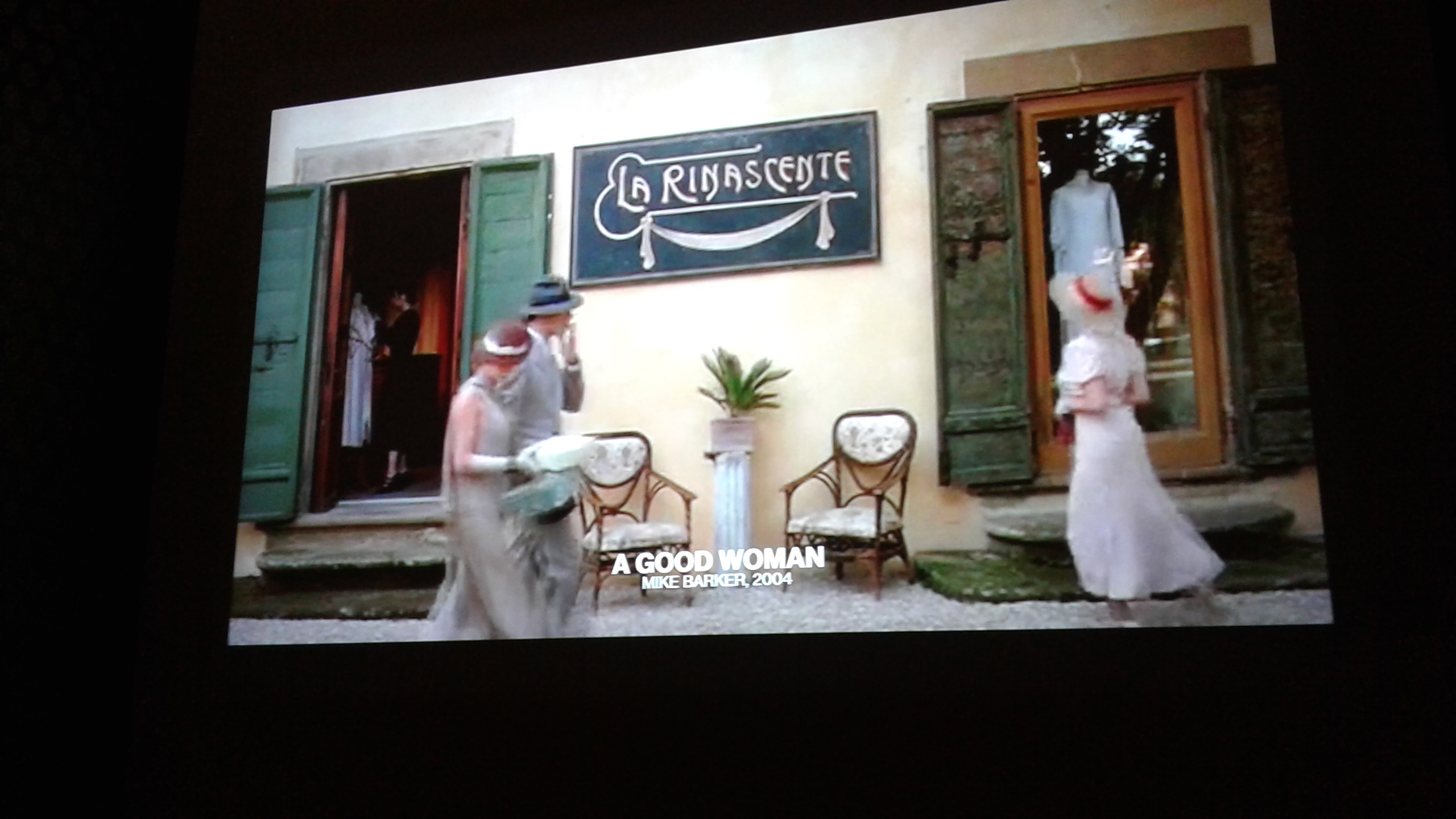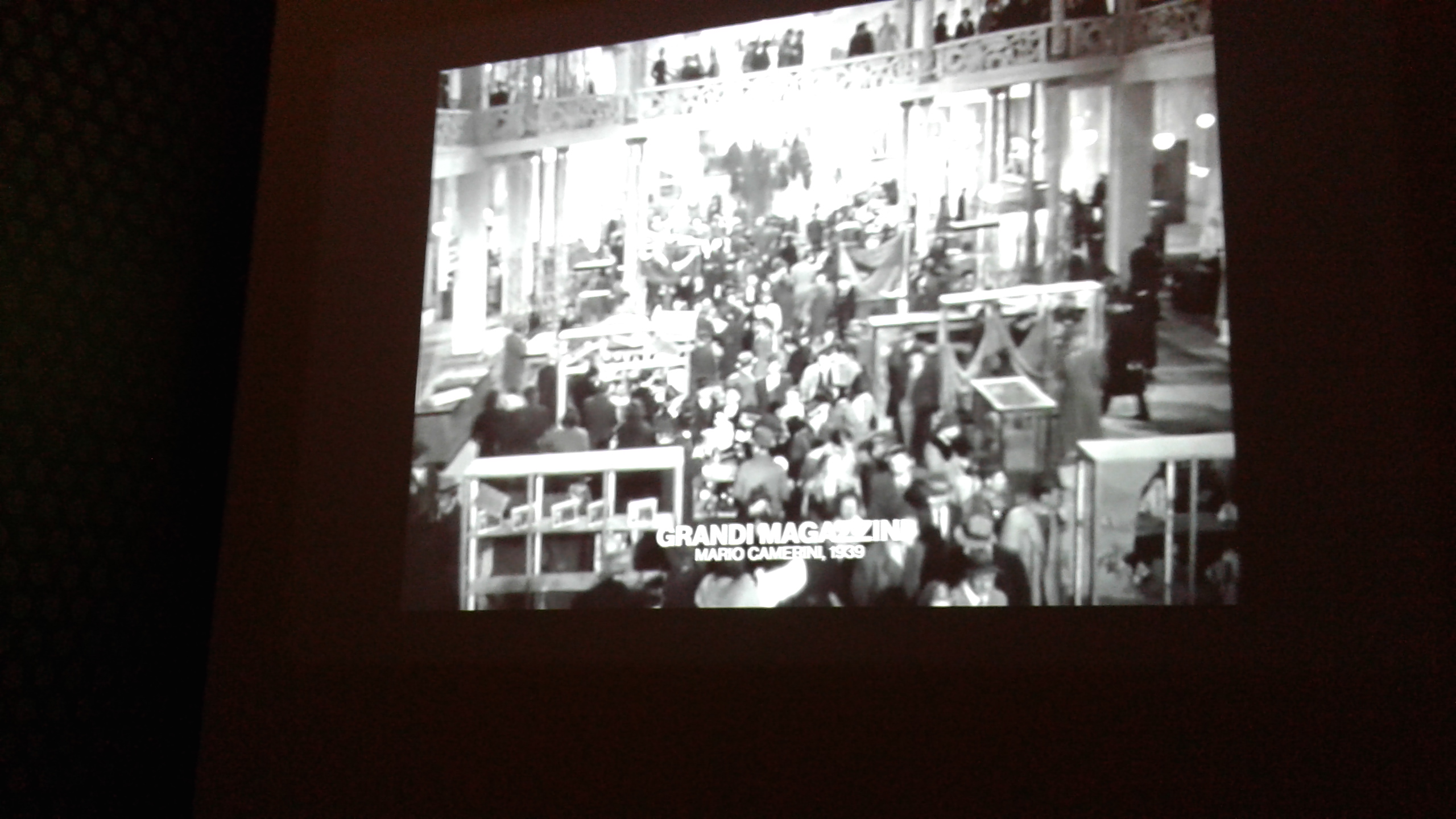 06 La forma di comunicazione per il grande magazzino, l'architettura e la ricerca sugli allestimenti interni ed esterni. in mostra display creati da importanti designer per la rinascente.
 06 THE MOST  IMMEDIATE FORM OF COMMUNICATION FOR A DEPARTMENT STORE IS THE BUILDING'S ARCHITECTURAL DESIGN AND THE WAY THAT THE INTERNAL AND EXTERNAL DISPLAYS ARE DESIGNED AND CREATED TO ATTRACT ATTENTION AND SHAPE ITS CUSTOMERS' IMAGINATION.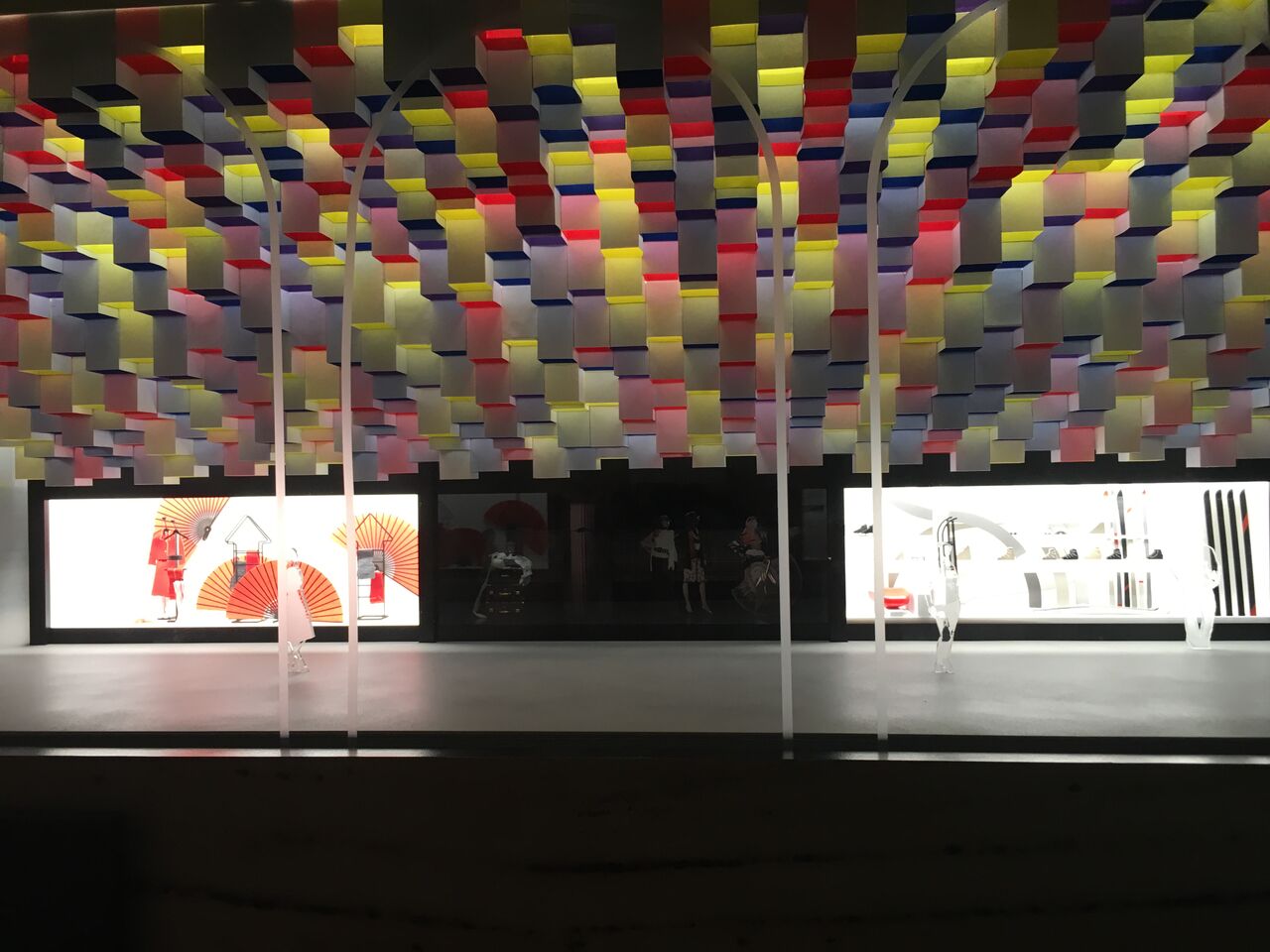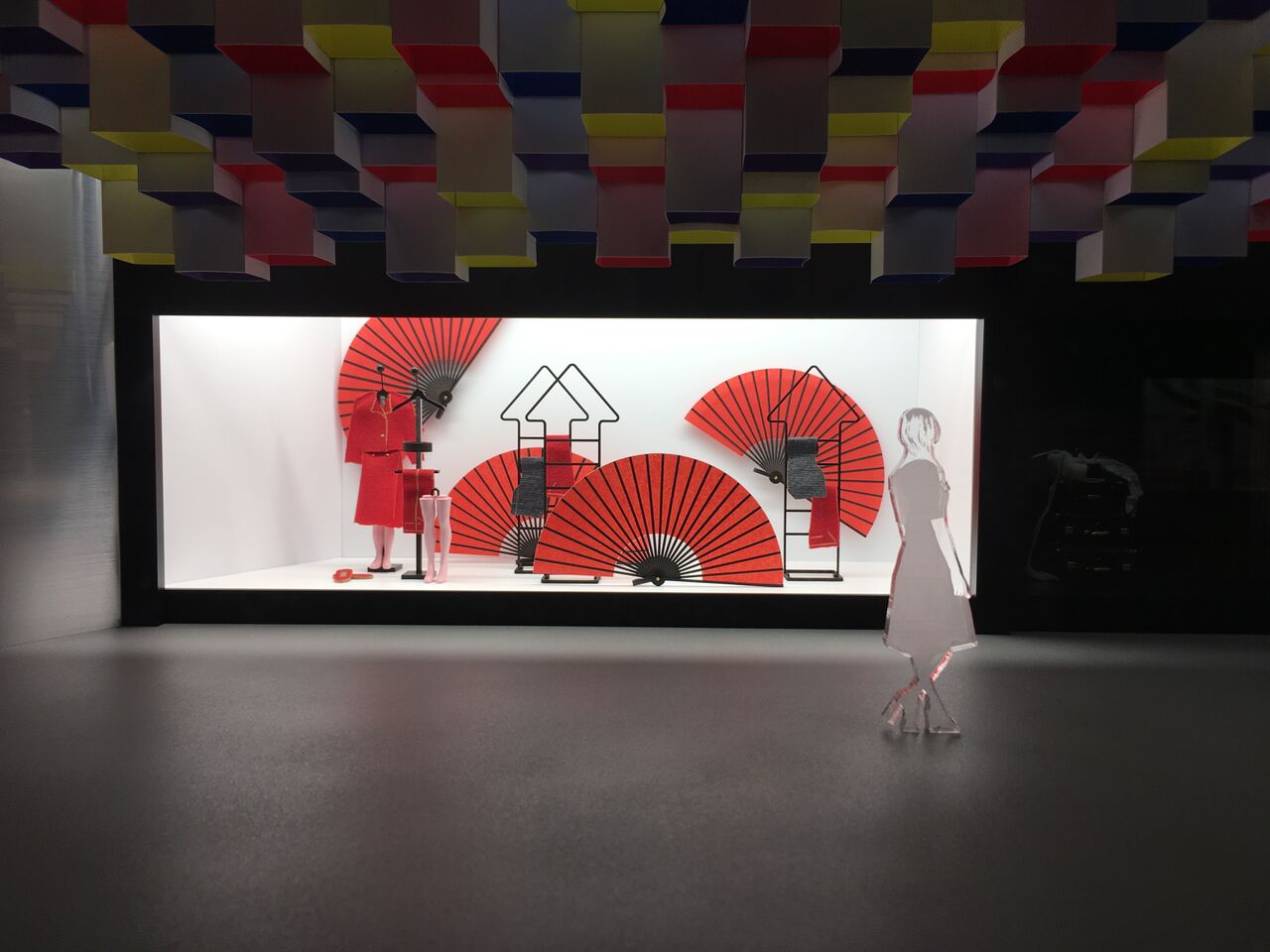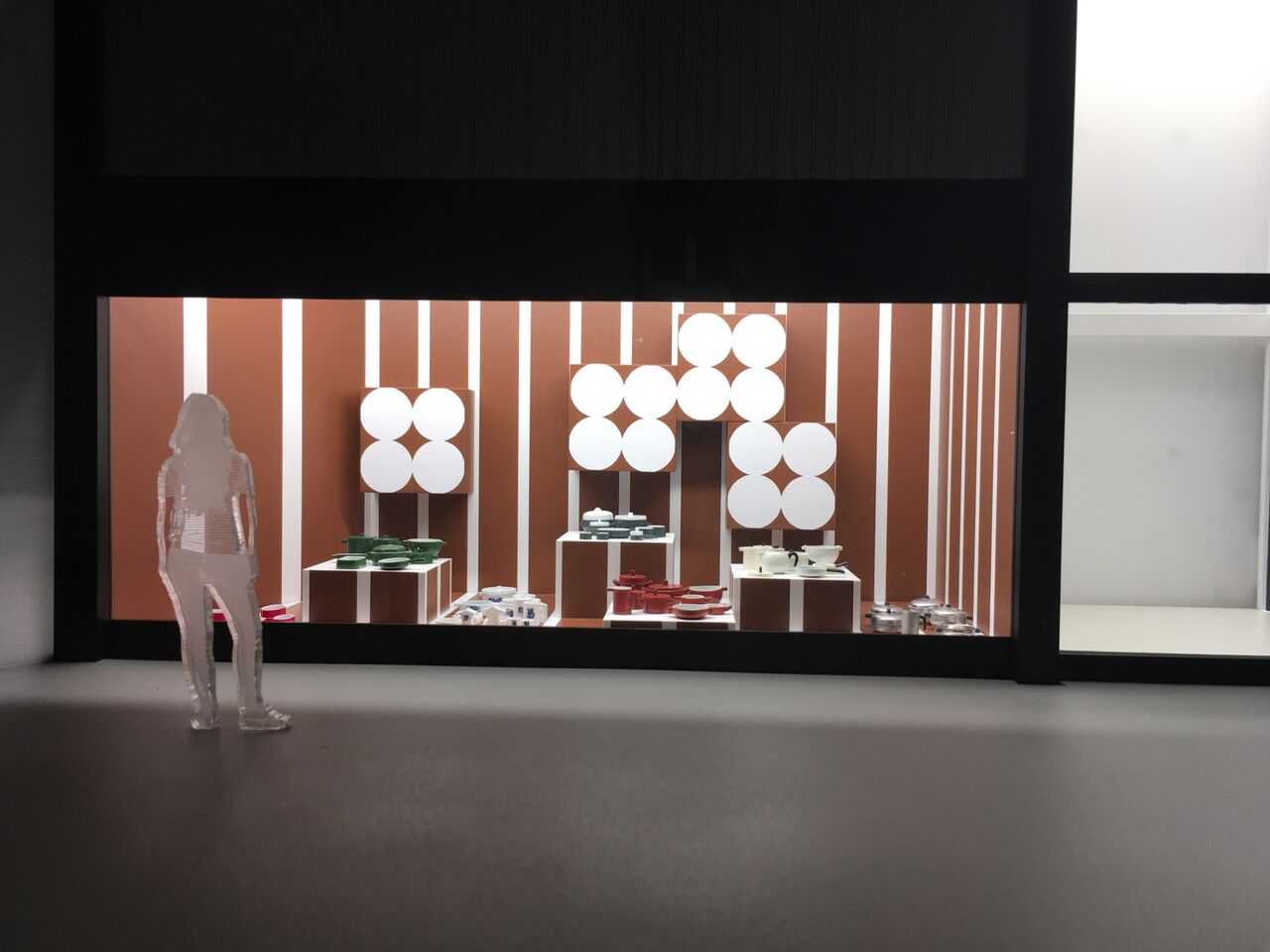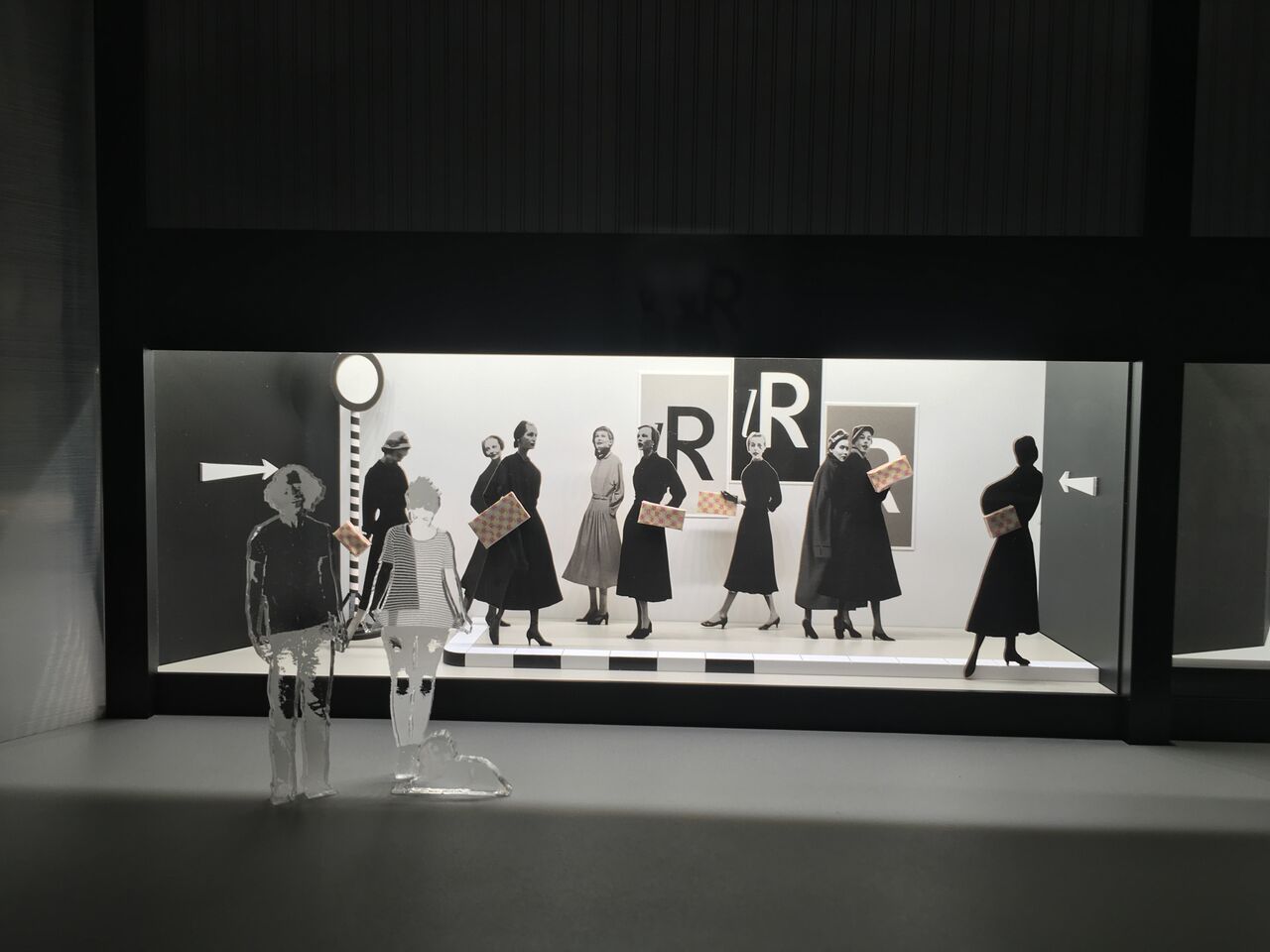 07 In questa sala si vuole raccontare l'evoluzione dei consumi attraverso i suoi oggetti culto, in un allestimento che ricorda l'architettura dei grandi magazzini.
07 THIS SECTION TELLS THE STORY OF THE EVOLUTION IN CONSUMERISM THROUGH HOW IT WAS INTERPRETED BY THE LEADING ARTISTS OF THE TWENTIETH CENTURY, IN A SETTING REMINISCENT OF THE ARCHITECTURE OF LA RINASCENTE.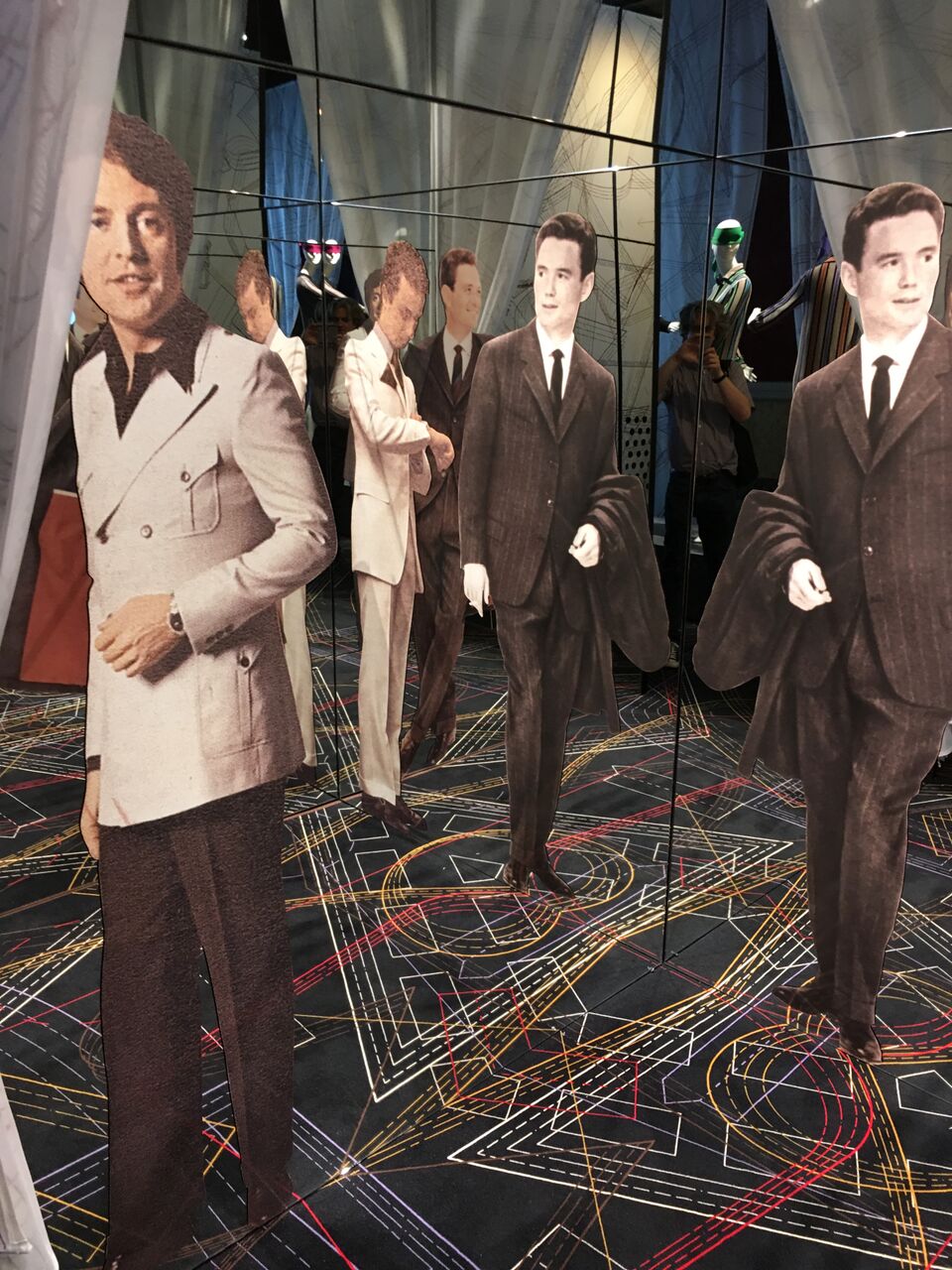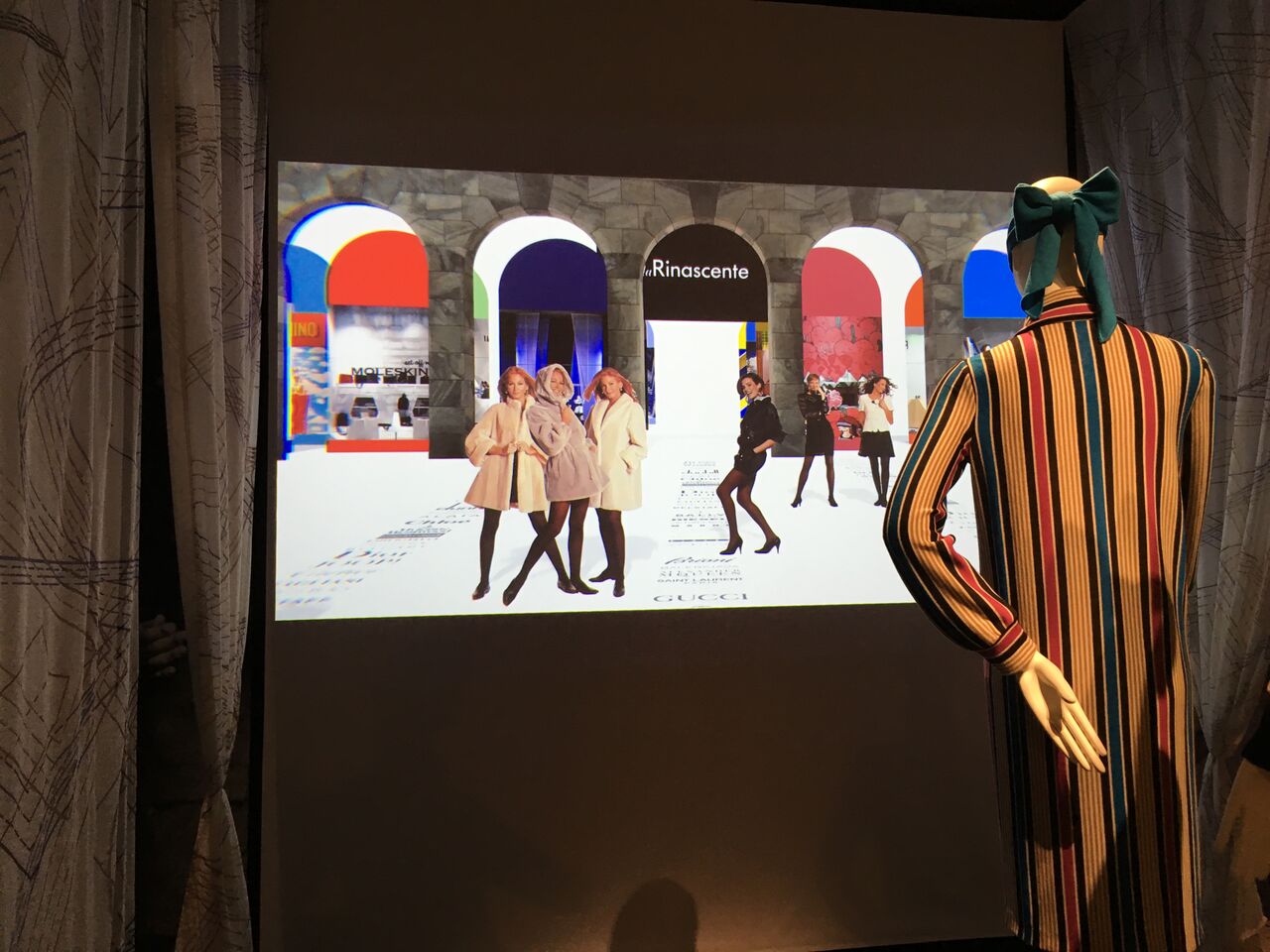 08 Il rapporto tra l'arte e architettura, design e grafica, in mostra bozzetti originali eseguiti per la rinascente.
08 ON THE WALL ARE ORIGINAL SKETCHES THAT HAVE NEVER BEFORE BEEN SHOWN IN MILAN.

09 Un suggestivo allestimento reinterpreta gli interni del grande magazzino e conduce attraverso molteplici invenzioni il visitatore a scoprire i fondamentali capitolo che la rinascente ha scritto nella storia della moda, della grande distribuzione e della comunicazione.

09 AN EVOCATIVE INSTALLATION INTERPRETS LA RINASCENTE'S INTERIORS.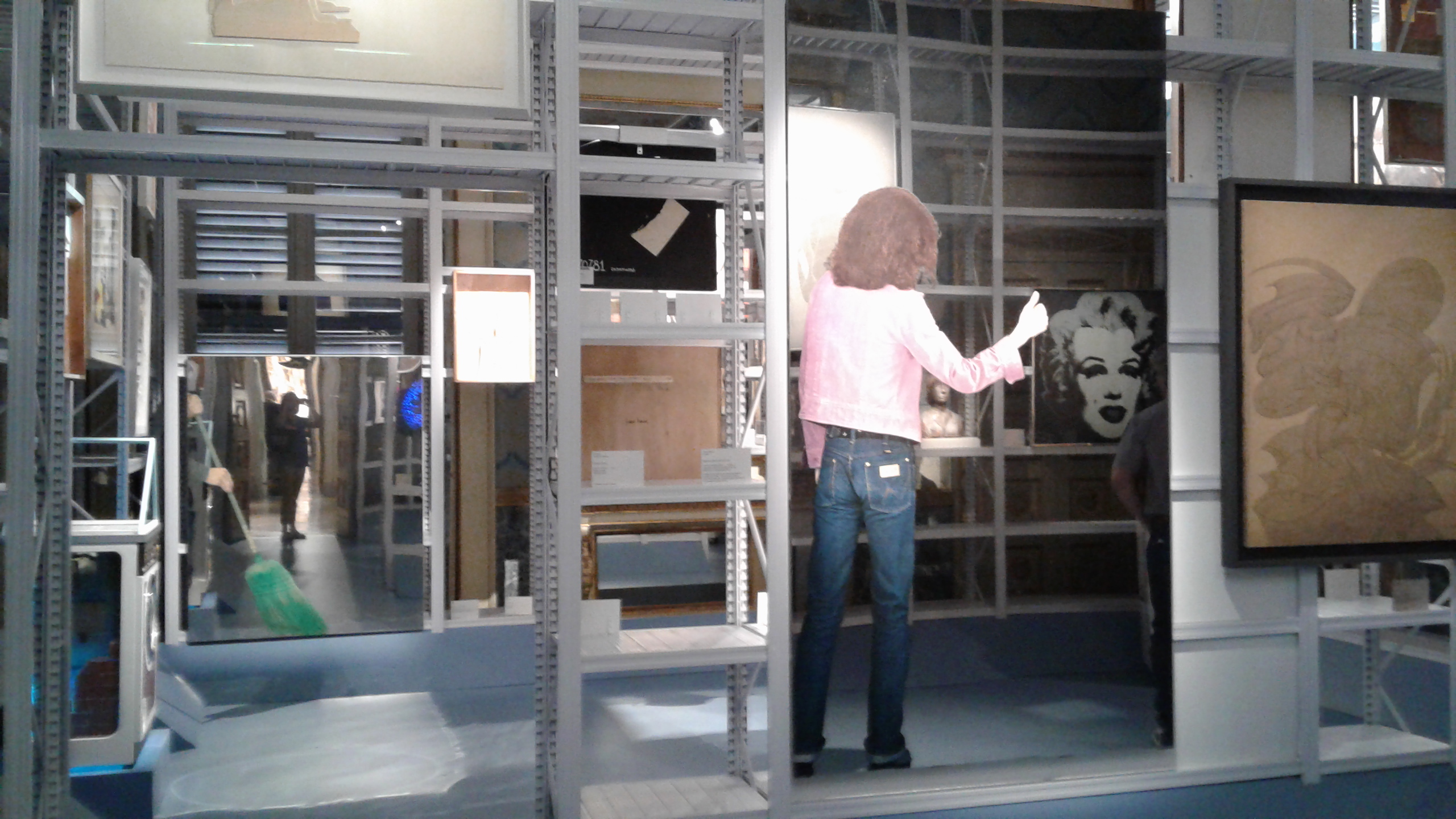 10 Sezione dedicata al premio compasso d'oro dove sono esposti oggetti significativi di uso comune che ricordano come la rinascente abbia aperto al grande pubblico l'accesso a beni di consumo di qualità a prezzi contenuti, operando come scuola di gusto e modernità.
10 DEVOTED TO THE FIRDT TEN YEARS OF THE COMPASSO D'ORO.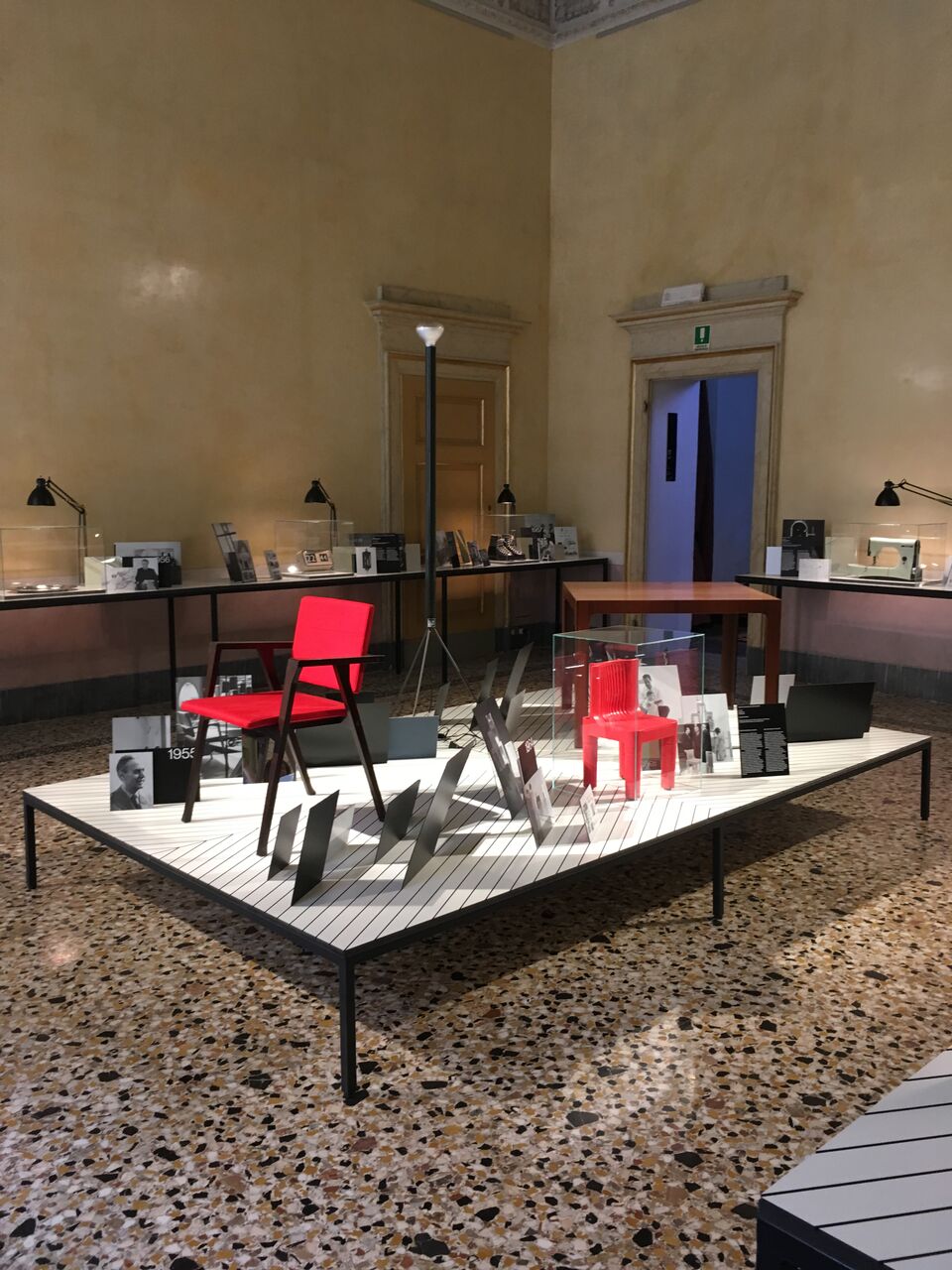 11 Infine, l'ultima sala è dedicata alla realtà digitale e di comunicazione della Rinascente attraverso contenuti volti a descrivere l'esperienza Rinascente.
11 THE EXHIBITION'S LAST SECTION EXPLORE THE DIGITAL SIDE OF LA RINASCENTE'S EXPERIENCE.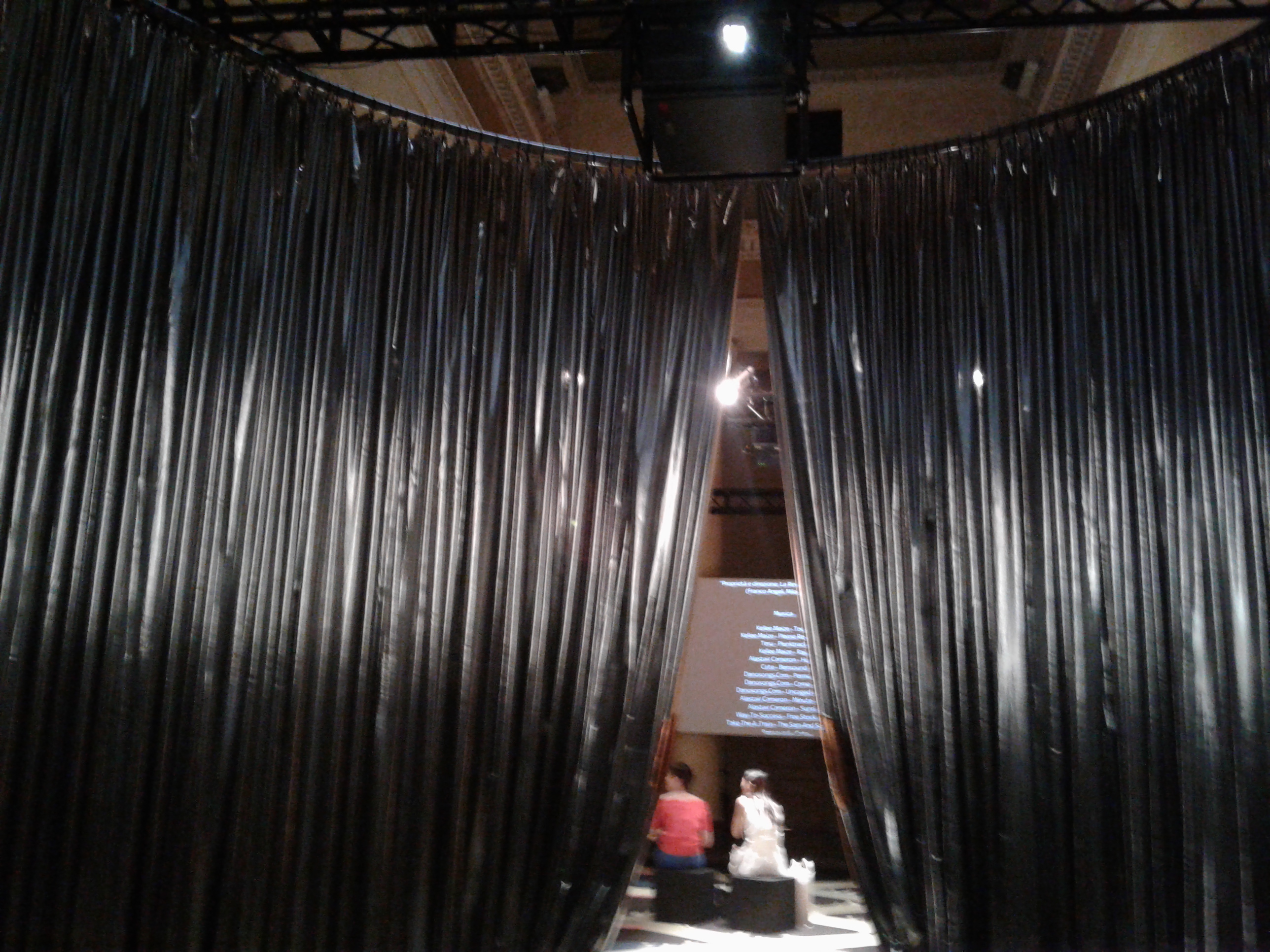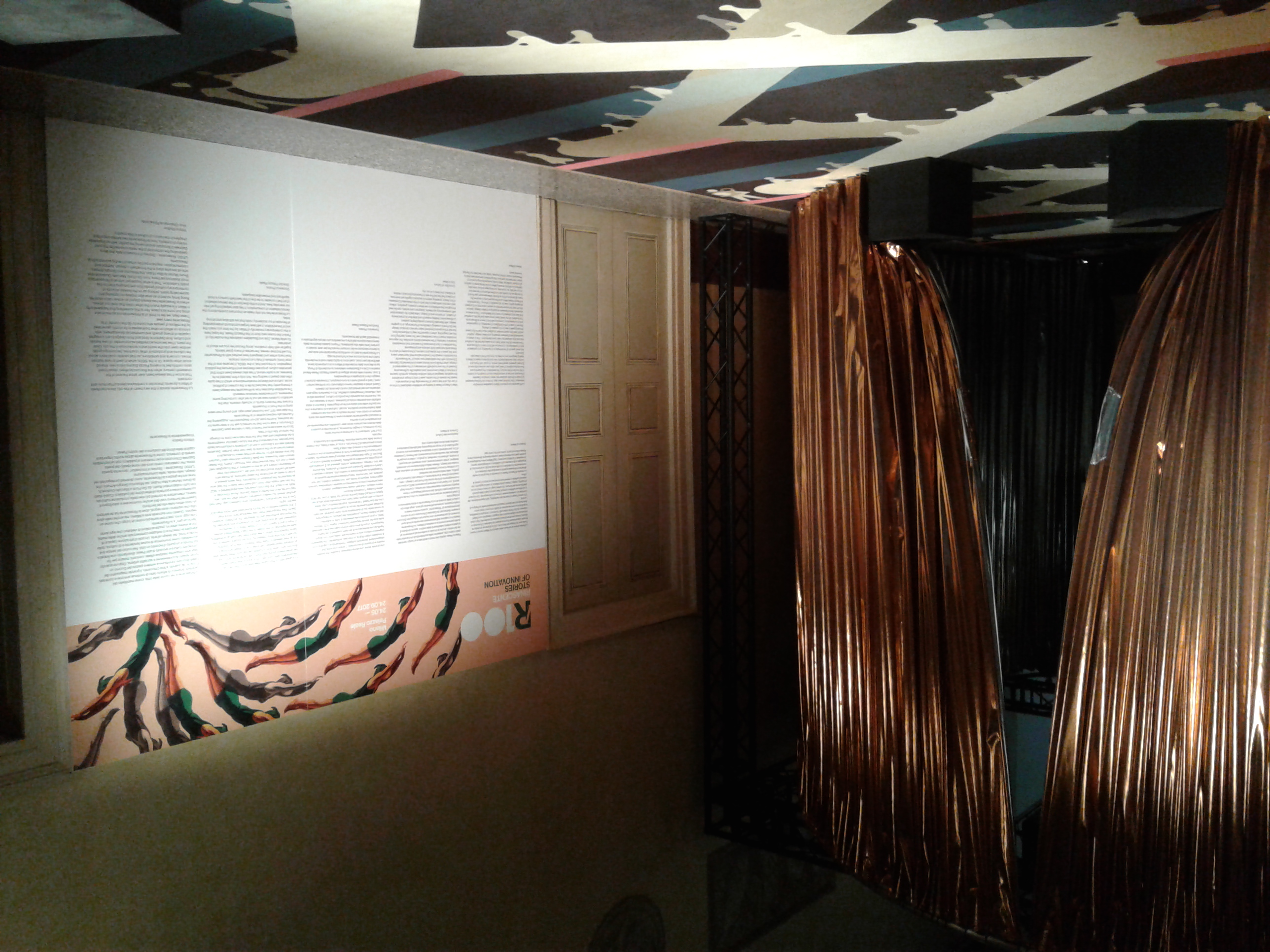 PROJECT by OMA/AMO DESIGNED EXHIBITION. Photo Copyright © 2017 Chiara Rubessi.
l