Teaching



2020_2021  IED (Istituto Europeo di design),
Museum Experience Design

, Firenze.
2020-2021 Università Ca' Foscari, Venezia.
2019

—

Politecnico di Milano, Scuola del Design, Milano.
2019

—

  Université Jean Monnet, Saint-Etienne. Expologie et valorisation patrimoine  (Master 1), Communication graphique images et patrimoine (Master 2).
2015

—

  Master in Exhibition Design-Architettura dell'esporre, POLI.Design, Milano. Workshop Stories On Design_Coworking Spaces.
Interior Space and Exhibition Design.

La certificazione LEED (Leadership in Energy and Environmental Design), per un retail design sostenibile. Il tessuto nell'allestimento (con intervento di aziende di tessile).
2017-2018 Ater section 18, IECA-Université de Lorraine, Nancy.

2016-2017  Design d'espace, scénographie
éphémère

(DE3, DE4), Esdac, Aix-en-Provence (volume horaire 134 heures).
2014  Expographie. Ensba (École nationale supérieure des beaux-arts), Lyon. Le tissu. This presentation considers le textile (the textile as a material for exhibition) is the process of developing an exhibit.
Conference
>  28 April 2021 Configurer l'environnement : entrelacement entre fiction et architecture, Vidéo-Conférence, Archifictions, Université de Strasbourg.
>  28 Janvier 2021 Comment les designers écrivent-ils? Pratiques d'écriture, pratiques de critique. Le discours critique en Art et en Design – Pratiques et enjeux contemporains, Table ronde avec Romain Mathieu, Chiara Rubessi , Elsa Vettier et Kader Mokaddem, ESADSE, Saint-Etienne, Cité du design https://www.youtube.com/watch?v=1ycS6tNyfAc&feature=youtu.be
>  28-29 September 2020 Visualisation de données et espace d'exposition : enjeux et pratiques,  7e conférence Document numérique et Société. Humains et données : création, médiation, décision, narration, Université de Lorraine, Nancy.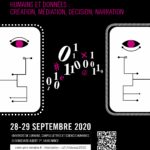 >  11-14 September 2019 Schermo e immagine in movimento nello spazio urbano. Per una ridefinizione dell'esperienza spettatoriale, La città globale. La condizione urbana come fenomeno pervasivo, IX CONGRESSO AISU STORIA URBANA, Bologna.
>  13-15 June 2019 Co-concepteur, co-organisatrice et co-realisatrice, modératrice, Colloque international Dea_Design d'espace/Allestimento, Paris 2019, Paris 8-Ensa Paris-Malaquais.
>4-5  April 2019 L'espace de la femme dans la société italienne:  la dimension parentélaire dans le cinéma de Marco Bellocchio, Femmes engagées au coeur de l'action. Espace euro-méditerranéen. Mise en récit(s), mise en image(s), Université de Lille 3, Université de Lorraine, Nancy.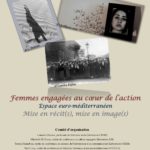 >20-22 June 2018 La mise en scène des artefacts.  L'exposition temporaire Il nilo a pompei, Des lieux pour penser musées, bibliothèques, théâtres, Université Sorbonne Nouvelle Paris 3, ICOFOM.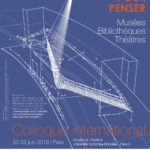 >24 november 2017 Un dispositif de reconnaissance pour les designers: le phénomène carte blanche au designer, stratégies e dispositifs de reconnaissance dans le champ du design et des arts décoratifs, Université Saint-Étienne.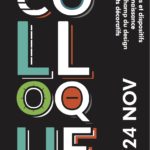 >29 June 2017 Reinventing landscape: questioning the intertwining between cinema and architecture, Sensibility and the senses-media. bodies, practices, NECS PARIS 2017, Université Sorbonne Nouvelle Paris 3.

This research aims to investigate the mode of representation and the characteristics of architectures in the space of cinema.  As cinema, the architectural project is the result of a mental projection of a landscape that would be eventually built. Also, when existing architectures come into the space of cinema, they are transformed, assuming a new sense. For example, Fellini filmed the architecture, which symbolised fascism in Rome reinventing them completely, devoid of any strong historical-political connotation. Just think of the scenes in the district of Rome called Eur (La dolce vita, 1960; Le tentazioni del dottor Antonio in Boccaccio' 70, 1962), a futuristic and metaphysical place. The fragments of interior spaces of the Ennis Brown House by the architect Frank Lloyd Wright in the Blade Runner (1982) movie, are also worth considering. The environment and the decorations imprinted on concrete blocks are charged with meanings, and references actually unprompted by the architect and unpredictable when considering their original design. An effect worth investigating, for being close to the recent turn in systems design from modularity to generativity caused by digital technique. Thus, in some cases, the cinema use of architecture for its narrative function ends up manipulating it and translates it into fiction. In others, the cinema use of architecture, alters it, and makes it one of the key factors of the narrative. This alteration through translation can be considered as one of the relationships between film and architecture. In addition, as a reflective effect of this relationship, cinema shows the settings for the filmed architecture, firstly, as becoming great industrial abandoned settlements; then, over the years, the transformation (that is a translation through rematerializing, another relationship between cinema and architecture) in theme parks, cultural centres, industrial archaeology (for example, Cinecittà World in Rome). Given these points, our argument will focus on the analysis of architecture used in the space of cinema, considering a twofold relationship: i) firstly, cinema appropriates architecture through translation as alteration and vice versa ii) secondly, architecture appropriates the space of cinema through translation as rematerializing.
>19 May 2017 Ces lieux où l'on pense. Scène, musée, bibliothèque , Université Sorbonne Nouvelle Paris 3.
>25-26 January 2017  Il paesaggio-specchio nell'organizzazione dello spazio in Deep End di Jerzy Skolimowski, Convegno Internazionale Cinema e paesaggio. Filmare le arti, Università di Firenze.
 >5-7 September 2016 Un dispositif d'art-spectacle: autour de l'exposition Edward Hopper, Rome 2010, Colloque International Les dispositifs de simulation du monde du XIXe siècle à aujourd'hui. Inventer, expérimenter et transformer le réel, Université de Genève.
 >23-24 June 2015  La famille exposée : pratiques du cinéma amateur en Italie , Colloque International L'amateur en cinéma, un autre paradigme?, Université François Rabelais, Tours.
 >24 November 2014 Cabiria, ou la mise en scène de la masse, Journée d'étude, Traverses 19-21, Université Stendhal-Grenoble 3.
 >17 June 2013 Une vie suspendue. Il Rifugio de Francesco Cannito et Luca Cusani (2012) comme espace de la limite et de l'exception. GRHED (Groupe de recherches en histoire et esthétique du cinéma documentaire) Université Paris 1 – CERHEC.
>12 April 2013 Scénographie et esthétique: étude sur la conception de l'espace cinématographique, Journée doctorale, Laboratoire Traverses 19-21, Université Stendhal-Grenoble 3.
 >14 May 2012 GRHED (Groupe de recherches en histoire et esthétique du cinéma documentaire) Université Paris 1–CERHEC. Séance dirigée par C. Rubessi en présence du réalisateur Hugues Le Paige : Ethnographie et construction sociale du réel dans Il fare politica. Chronique de la Toscane rouge (1982-2004) de Hugues Le Paige.
>2-4 April 2012 Fitzcarraldo de Werner Herzog. Le bateau comme rêve et folie, Journées d'études doctorales Un autre regard sur l'objet, Laboratoire langages, littératures, sociétés, Université de Savoie-Chambéry.
>8-9 March 2012  Voyage dans la politique italienne. Il fare politica. Chronique de la Toscane rouge (1982-2004) de Hugues Le Paige , Université Stendhal Grenoble 3-Université Lyon 2.
>5-6 October 2010 Modératrice de séance Conférence International IFW-Interiors Wor(l)ds, Politecnico di Milano.
QUALIFICATION



2019   Qualification aux fonctions de Maître de conférences des Écoles nationales supérieures d'architecture, Ministère de la culture, France.
2017  Qualification aux fonctions de Maître de conférences, CNU 18 section (Architecture (ses théories et ses pratiques), arts appliqués, arts plastiques, arts du spectacle, épistémologie des enseignements artistiques, esthétique, musicologie, musique, sciences de l'art, Conseil national des universités, France.
Grant
2015 January-February  Borsa di studio, Scuola Dottorale dell'Università Grenoble Alpes. Visiting student presso il MUDAC (Musée de design et d'arts appliqués contemporains) di Losanna, per consultare gli archivi e compiere una ricerca empirica necessaria allo svolgimento di uno studio sull'allestimento della mostre di design.
Jury (board of examiners)
2014 June President of the jury Ensba (École nationale supérieure des beaux-arts), Lyon.