Monograph
Rubessi, C. (2019),  Lo spazio cinematografico in l'année dernière à marienbad. meccanismi e forme dell'immaginario, aracne editrice, roma, ISBN
978-88-255-2189-4

.

Buy the book  http://http://www.aracneeditrice.it/index.php/pubblicazione.html?item=9788825521894
Dall'incontro tra un cineasta e un romanziere, Alain Resnais e Alain Robbe-Grillet, è nato il singolare lungometraggio L'Année dernière à Marienbad. In questo lavoro cinematografico entrambi gli autori hanno trovato nuove forme di espressione estetica segnando un passaggio importante nella storia cinematografica e letteraria. Tra memoria e immaginario i personaggi di un imponente e regale hotel si muovono secondo una sontuosa partitura visiva, sonora e narrativa. Il presente volume intende fornire un quadro interpretativo volto a mostrare come il contributo all'estetica cinematografica di questo film sia legato alla ricerca da parte degli autori di un'inedita forma di rappresentazione del tempo e dello spazio.
C

onference proceedings
Rubessi, C. (2020), Schermo e immagine in movimento nello spazio urbano. Per una ridefinizione dell'esperienza spettatoriale (Screen and image in motion in urban space. For a redefinition of the spectator experience) (à paraître 2020).
Rubessi, C. (2018), LA MISE EN SCèNE DES ARTéFACTS. l'EXPOSITION TEMPORAIRE IL NILO A POMPEI, IN DES LIEUX POUR PENSER, MUSéES, THé
â

TRES, BIBLIOTèQUES, MATéRIAUX POUR UNE DISCUSSION, ICOFOM-SORBONNE NOUVELLE PARIS 3.

 Peer Reviewed (or refereed) Journals

RUBESSI, C. (2020),

DISPLAY D'EXPOSITION ET SPATIALISATION DE LA PHOTOGRAPHIE, in REVUE FOCALES, N°4, La photographie mise en espace, ISSN 2556-5125, HTTPS://FOCALES.UNIV-ST-ETIENNE.FR/INDEX.PHP?ID=2600
The purpose of this proposal is to study the function of the photographic exhibition display. The arrangement of the pictures in the exhibition space, their combination with other elements, therefore determine a physical circulation of the visitor, a temporality of the discovery as well as an overall interpretation. The dialogical relationship between the display, the photographic work and the place, which makes it a real space of sensitive mediation, is analysed through two exhibitions: « Ausstellung Deutsche Werkbund » (Grand Palais, Paris, 1930) and « Road to Victory » (MoMA, New York, 1942).
RUBESSI, C. (2019),

Un dispositif d'art-spectacle: autour de l'exposition Edward Hopper, in Simulations du monde. Panoramas, parcs à thème et autres dispositifs immersifs, MētisPresses, Genève. Version augmentée numérique consultable en libre accès sur le site HTTPS://WWW.METISPRESSES.CH/EN/SIMULATIONS-DU-MONDE

et version papier ISBN 978-2-940563-47-0.
Rubessi, C. (2017), Le phenomene "carte blanche a un designer". Pratiques de communication dans le musée MUDAC, in Revue MEI Mediation et Information-Design et communication, numero 40, (sous la direction de Bernard Darras et Stephane Vial), L'Harmattan. HTTPS://WWW.MEI-INFO.COM/REVUE/40/
L'acte de design étant considéré comme un acte de communication, les designers de tous les secteurs sont de plus en plus conscients de la nécessité de renforcer leur pratique par une bonne connaissance des grands principes de la communication. Ce numéro de MEI étudie la relation complexe qu'entretiennent la communication et le design et se demande comment les théories de la communication ont un impact sur la pratique du design. Les 30 auteurs qui contribuent à ce numéro sont issus d'un large éventail de milieux du design et de la communication, chacun d'eux est engagé dans la recherche, la création et la reconnaissance du rôle de la communication dans le design. Les domaines de recherche étudiés concernent le design graphique, le design interactif et numérique, le design de produits, le design architectural, le design paysager, le design urbain, l'éco-design, le codesign, le design textile, le design de mode, le design management mais aussi le design stratégique et le design social et de services, etc.
Book
Rubessi, C. (2017), Beaubourg de Roberto Rossellini, ou la mise en scene du public, in COLLECTIONS EN REGARD. LES BibliothequeS à L'ECRAN, Presses Universitaires de Bordeaux, http://www.pub-editions.fr/index.php/a-paraitre/les-bibliotheques-a-l-ecran-4583.html
La place dévolue au livre dans nombre de films est un indice de l'affinité que cinéma et littérature nourrissent mutuellement. Mais la présence d'un ouvrage à l'écran annonce aussi d'autres plaisirs et d'autres savoirs : goût de l'imaginaire et des sciences, progrès des connaissances et aura du mystère, souci de la transmission et forme ésotérique. La mise en scène des bibliothèques hérite de cette symbolique multiple, à laquelle s'ajoute celle de l'archivage et du nombre ; elle inscrit aussi la collection dans un espace double, à la fois architectural et mental, et dans une temporalité complexe. L'histoire du cinéma offre nombre de points de vue, singuliers et variés, sur l'organisation des fonds, la nature des collections, la création des établissements de lecture publique et leur évolution. Lieux d'un parfait et implacable classement ou d'un jeu de fiches aberrant, espaces ouverts à tous les publics ou archives jalousement gardées, les bibliothèques n'abritent pas seulement des volumes imprimés : elles sont aussi vouées à abriter des collections d'images ou de mystérieux occupants. Analysant la mise en scène des collections et des lieux de lecture,la présente publication réunit les contributions de spécialistes du cinéma et de professionnels du livre. Elle met en lumière la richesse des formes filmiques qui sont nées de la curiosité, voire de la fascination, que suscitent les bibliothèques, les hommes qui les fréquentent et ceux qui les organisent.
 thèse de doctorat
2016 Rubessi, C., Scenographie et esthétique: étude sur la conception de l'espace cinématographiques.

La présente thèse est consacrée à l'étude de la scénographie par rapport à l'espace. En particulier, l'étude questionne l'espace cinématographique relativement aux éléments qui sont considérés, dans les théories existantes, comme caractérisant et composant l'esthétique du cinéma. L'espace du cinéma trouve sa raison d'être dans la possibilité de placer des situations sociales et intimes extrêmement précises à l'intérieur d'espace définis. Les formes qui habitent l'espace cinématographique, en portant le regard des spectateurs vers des temps et des lieux, proches ou lointains, « énoncent » pour décrire les personnages, leurs actions, mais également le déplacement, les paysages (naturels ou artificiels). La scénographie participe donc à l'espace de la mise en scène en même temps qu'elle l'alimente. Par conséquent, le but de cette étude est de réfléchir sur l'espace de la scénographie, en se familiarisant d'abord avec la notion même de scénographie, en retrouvant l'origine étymologique du terme afin de dessiner la généalogie de l'utilisation du mot à travers le temps dans ses différentes variations. En fait, se familiariser avec les définitions du terme « scénographie » signifie aussi réfléchir à l'usage du terme dans d'autres domaines, c'est-à-dire au théâtre, dans la muséographie et l'exposition. Ensuite à travers un corpus de films sélectionnés, nous analyserons les différents effets que la scénographie autorise à l'intérieur de l'organisation de l'espace cinématographique.

Mots clés : cinéma, scénographie, espace, théâtre, exposition, esthétique.

Scenography and aesthetics: A study of cinema space design

This thesis focuses on the relationship between scenography and space. More specifically, this study looks at cinematic space with respect to elements that are considered by existing theories as characterizing and forming cinema aesthetics. The purpose of cinema space can be found in its ability to place very precise social and intimate situations within a defined space. By guiding the spectators' gaze towards times and places, both near and far, the forms that inhabit cinema space "articulate" descriptions of characters, their actions, but also movement and landscapes (natural, or artificial). Scenography is therefore involved in both the staging space and developing said space. Consequently, the goal of this study, a reflection on scenographic space, is twofold. First, the study seeks to identify the etymology of the term and draw a genealogy of its use over time in its many iterations. Familiarizing oneself with the definitions of "scenography" implies looking at how the term is used in other fields, such as theater, museum and exhibition studies. Then, using a corpus of films, an analysis of the different effects scenography allows within the cinema space is undertaken.

Keywords: space, cinema, scenography, theater, exhibition, aesthetics.
C

onference proceedings
Rubessi, C. (2016), La famille exposée: pratiques du cinéma amateur en Italie, in L'amateur en cinéma, un autre paradigme. Histoire, esthétique, marges et institutions, Le comptoir des presses d'université, AFRHC Association française de recherche sur l'histoire du cinéma, 2016, p. 259-264. http://www.lcdpu.fr/livre/?GCOI=27000100599950.

 Peer Reviewed (or refereed) Journals
Rubessi, C. (2015), Fitzcarraldo de Werner Herzog. Le bateau comme rêve et folie, in Un autre regard sur l'objet, Editions de l'Université de Savoie,
ISBN-10

2919732188-

ISBN-13

9782919732180

, http://www.lcdpu.fr/livre/?GCOI=27000100974310&fa=sommaire. 

C

onference proceedings
Rubessi, C. (2015), Scénographie et esthétique: étude sur la conception de l'espace cinématographique, in Espace et esthétiques : 'Je' et espaces, espaces scéniques, champs cinématographiques, Actes de la journée doctorale de l'équipe Traverses 19-21, (12 avril 2013), Université Stendhal-Grenoble 3, p. 71-80. ISBN 9789938124736.
 Peer Reviewed (or refereed) Journals
Rubessi, C. (2013), Interno-giorno:  Le vent de la nuit di Garrel, pp.163/170,  in COMUNE N.18/2013,  ISSN: 1970-5786. HTTP://FATAMORGANA.UNICAL.IT/FATA.HTM
L'articolo si propone di analizzare la sequenza cinematografica del viaggio da Napoli a Parigi, nel film di Philippe Garrel, Le vent de la nuit (1999). Le immagini considerate sono eventi, luoghi d'emergenza e provenienza, di tre 'spazi comuni' (nel significato latino di commūnis 'comune, che appartiene a molti'): gli interni parigini del gesto politico come memoria intima; i paesaggi di desolazione del romantico italiano, come rivelazione dell'engagement o sua cancellazione nello spazio dello spettacolo-realtà televisivo. La scenografia è il dispositivo di produzione di questi tre eventi e della loro messa in relazione.

The paper aims to investigate the sequence of the journey from Naples to Paris in Le vent de la nuit (1999), a film by the French director Philippe Garrel. The images are events, namely places of origin and emergence, of three 'common spaces' (from the Latin commūnis 'common, belonging to the many'): the Parisian interiors, where political action is reduced to memory and intimacy; the desolate landscapes of the Italian Romantic period as source of engagement, which can be permanently removed in the space enforced by reality television. In conclusion, the paper aims to show how the setting is the main device of production and mutual connection of the three events.
BOOK
Interior Wor(l)ds  (2010), Luca Basso Peressut, Imma Forino, Gennaro Postiglione, Roberto Rizzi with Marta Averna, Francesca Lanz, Chiara Rubessi. ISBN 978-88-422-1935-4. 2010 Allemandi University Press.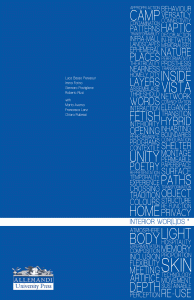 JOURNAL READING COMMITTEE
Rubessi, C. (2010), Sustainable practice in retail design: new functions between matter and space, in IDEA Journal, Registered at the National Library of Australia, Queensland University of Technology, Brisbane, Australia, ISSN 1445/5412.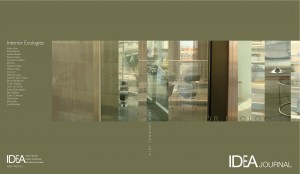 Other publications



2014
2013
Rubessi, C. (2013), Une vie suspendue. "Il Rifugio"de Francesco Cannito et Luca Cusani (2012) comme espace de la limite et de l'exception, grhed hypotheses, 3 June 2013, https://cinemadocumentaire.wordpress.com/?s=CHIARA+RUBESSI

2012
Rubessi, C. (2012), Ethnographie et construction sociale du réel dans "Il Fare politica. Chronique de la Toscane rouge (1982-2004) de Hugues Le Paige, grhed hypotheses, 12 April 2012.
Rubessi, C. (2012), Chantal Akerman, in Enciclopedia delle donne
Rubessi, C. (2012), La militanza estetica di Gualtieri di San Lazzaro, autet.it, 22 January 2012.
2011
Rubessi, C. (2011), La fenomenologia della fashion bag, autet.it, 27 June 2011.
2010
Rubessi, C. (2010), Claude Parent: Utopia dell'obliquo, autet.it, 05 July 2010.
Rubessi, C. (2010), San Francisco: il segno dell'Academy of Sciences, autet.it, 23 February 2010.
2009
Rubessi, C. (2009), L'architettura come materia epica, Concorso per giovani Critici II edizione, PressLetter, 2009.
Rubessi, C. (2009), Lo spazio di Proust e il cinema, autet.it, 17 October 2009.
Rubessi, C. (2009), Autet e Cannes 2009, autet.it, 02 June 2009.
2007
Rubessi, C. (2007), Il Cine-Occhio: il cinema come volontà e rappresentazione, autet.it, 19 September 2007.